The 2022 Subaru Love Promise Community Commitment Award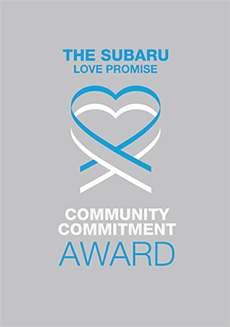 We've been nationally recognized for our dedication to our community and the Subaru Love Promise.
We're honored to receive the 2022 Subaru Love Promise Community Commitment Award. This award nationally recognizes Subaru retailers who are making the world a better place while demonstrating an outstanding commitment to supporting passions and causes in local communities. These efforts are focused in important areas such as the environment, community, health, education, and pets.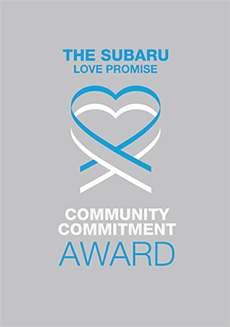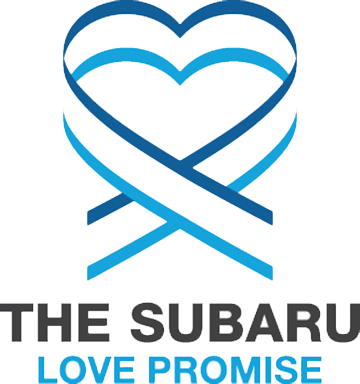 What is the Subaru Love Promise?
Subaru and our retailers believe in making the world a better place and the Subaru Love Promise is our vision of respecting all people. This is our commitment to show love and respect to our customers and to work to make a positive impact in the world.
How is Subaru of Pueblo dedicated locally to the Love Promise?
Our Love Promise can be seen in various partnerships with local charities and non-profits. We're grateful for the opportunity, not only to be a part of our community, but to serve it as well.
Love Promise Stories from Subaru of Pueblo
Subaru and Subaru of Pueblo believe in making a positive impact on the communities in which we live and work. We uphold that belief through our Love Promise Community Commitment. Every month, we select inspiring stories from customers and partners from around our area who strive to support our collective commitment and feature them here
Drako's Happy Tail - Chelsie W
A beloved quote that sums up the magic of the season is, "Life starts all over again when it gets crisp in the fall." - F. Scott Fitzgerald. Perhaps it's the golden glow of a sooner setting sun, the palate of the tree leaves, and the excitement of the holiday season, but for shelter pets, it's a time for second chances. Thanks to Subaru of Pueblo and the Subaru Loves Pets campaign; life started all over again for 225 pets from the Humane Society of the Pikes Peak Region in Pueblo (HSPPR). In partnership with the dealership owners and event point person, Heidi Taylor, HSPPR was able to hold a successful adoption event for the second year. Subaru of Pueblo provided the promotional items for adoptions, and HSPPR began publicizing the month-long event on October 1st. Our communications team promoted Subaru Loves Pets on social media and during press engagements. The Pueblo community learned that the shelter would receive a $100 donation from Subaru of Pueblo for every pet adopted during October. One of those adopted pets was Drako, a true underdog whose life started all over again in October. Six-month-old Drako arrived at the shelter on October 16th. He was very ill, and his family could no longer afford to keep him. Admitted as an owner surrender, it was quickly confirmed that Drako was suffering from parvo. HSPPR's veterinary team treated Drako for his parvo. During his stay, his sweet demeanor made him a staff favorite. Thanks to the exceptional care by our team, Drako made a quick recovery and was available for adoption within the week. Having seen Drako's listing on the website the night before, Drako's new family was outside the shelter two hours before opening the next morning! They knew this sweet boy was the one. The family was informed he was recovering from parvo but there was no hesitation that they still wanted him to be their pup! After his neutering, Drako went home a few days later, a happy and healthy pup. He may have started his journey as an "underdog" but is now the top dog in his family! We are so very grateful for Subaru's passion for pets and thank you for supporting shelters like HSPPR's Pueblo campus!

---
Share the Love Sangre de Cristo Community Car - Christine C
Subaru of Pueblo has partnered with Sangre de Cristo Community Care for more than 10 years, helping with financial donations through The Subaru Share the Love Event. This program helps Sangre de Cristo Community Care continue with their services in home health, palliative and hospice care. This year's donation is $3,000. Thank you, Subaru of Pueblo, for your continued support of Sangre de Cristo Community Care!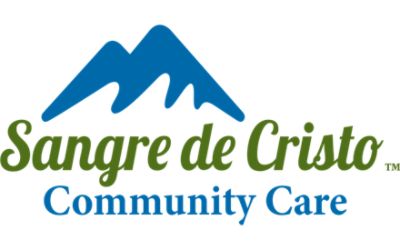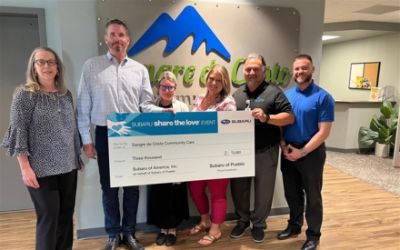 ---
Adopt-A-Classroom with Heritage Elementary School - Meegan T
My name is Meegan Toomey and I am a proud first grade teacher at Heritage Elementary school. We began the 2021-2022 academic year with great reserve and too many nerves, uncertainty, cautiousness, distancing and huge goals. However, this year Team Toomey received a special gift - Subaru of Pueblo partnered with Adopt-A-Classroom! Heritage received a $3,000 donation so six teachers were chosen randomly to split the award for resources and materials for their classrooms and I was one of the lucky ones. It was a relief beyond belief! Subaru afforded us to do some mad shopping -- individual dry erase surface dots and dry erasers (when the paper and pencils were not supposed to be shared). We purchased canisters and containers, #1 necklaces and other materials. And, probably best of all, we enjoyed a Scholastic Magazine subscription and were delighted to explore the nonfiction articles as a classroom learning extension. The assistance truly made us appreciate Adopt-a-Classroom and fall in LOVE with Subaru of Pueblo! Subaru boosted many of our future leaders this atypical school year. Please support the supporters and their commitment to our community.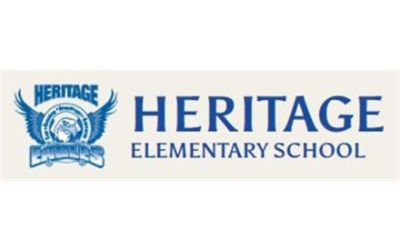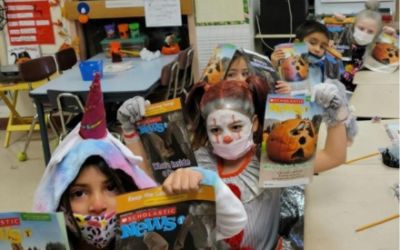 ---
Helping Habitat for Humanity Restore - Alana K
Subaru of Pueblo is Donating some of our Office Furniture to the Habitat for Humanity-Restore as we are moving some offices and these are no longer needed. Hopefully they can help a new Family or Office.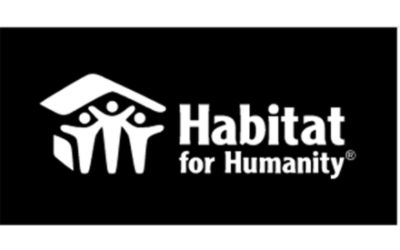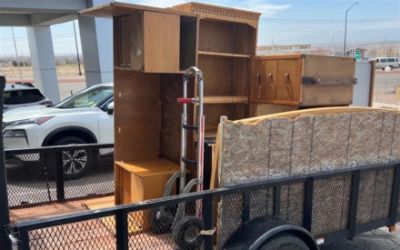 ---
Subaru of Pueblo Loves to Help - Heidi T
Subaru of Pueblo donated 3 boxes of blankets for the second year in a row to The Pueblo Rescue Mission. This helps the homeless in Pueblo to stay warm during the cold winter months. Subaru of Pueblo also had a hat and glove drive and those items were also given to the Rescue Mission that were donated from our Subaru Customers. Subaru of Pueblo also donated 1 box of blankets to Posada Pueblo. Posada Pueblo helps families and youth find and secure housing and other support services that empower the homeless to become self-supporting members in our community.
---
Share the Love Sangre De Cristo Community Care - Heidi T
Subaru of Pueblo has partnered with Sangre de Cristo Community Care for 9+ years. Helping them with financial donations every Holiday Season through the Share the Love Program. This program helps Sangre De Cristo Community Care continue with their services of Pueblo Residents in Hospice and Palliative Care. Photo Taken in front of Sangre De Cristo's new Home at 1920 Valley Drive with the Donation of $11,508.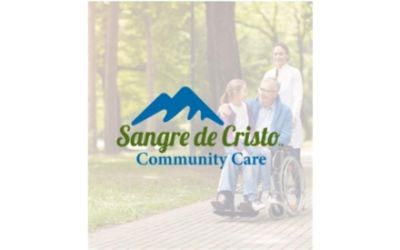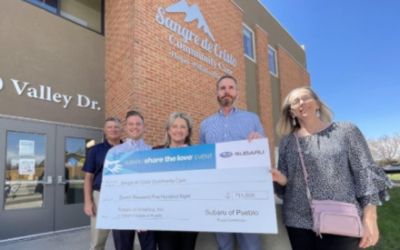 ---
Red rover, red rover, send Grover right over! - Jon S
Grover stood out to us as an emotionally resilient dog. He's two years old and in his short life has already had three owners. His first owner was in the military and when deployment time came, gave Grover to a friend. In January of 2021, Grover made his first appearance at the Pueblo shelter as a stray. Thanks to a microchip, Grover was quickly reclaimed and returned home with his second owner. Sadly, he was brought in as a stray for a second time in early October. This time, he was registered to a family from northern Colorado who had renamed him, Prince. The family he was registered with never reclaimed him and he became available for adoption. Grover had been available for a few weeks and wasn't getting much attention. But #MakeADogsDay was a different story! We brought him out front with our Corporate Giving Manager, Jon, and showed him off to potential adopters. He got along with EVERYONE he met and especially loved the kiddos! After being featured on our social media pages, Grover found his fourth and hopefully final home. Thanks for your help in getting 72 dogs, 141 cats, and 18 small animals adopted during the month of October!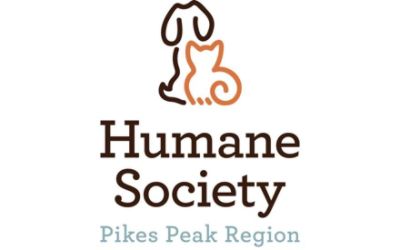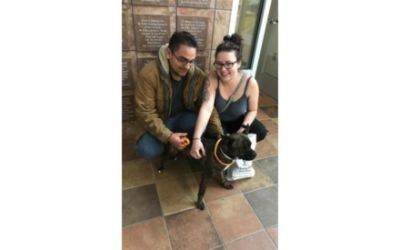 ---
Subaru of Pueblo & The LLS - Beth M
Subaru of Pueblo partnered with The Leukemia & Lymphoma Society to deliver blankets to local patients at the Rocky Mountain Cancer Centers location in Pueblo, Colorado, on July 12, 2018. All of the blankets were delivered to patients within a week and a half of being received, and due to an increase in younger patients, the kids' boxes were also a massive hit, especially those containing crayons and toys. Heidi and Armando, representatives from Subaru of Pueblo, were vocal about how much they enjoy the program, including how Subaru allows dealerships to pick the organization or facility they want to sponsor.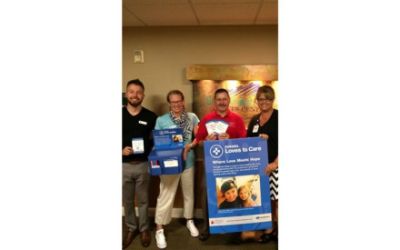 ---
Subaru & LLS Deliver Blankets to Cancer Patients - Beth M
Subaru of Pueblo, in partnership with the Leukemia and Lymphoma Society, participated in a "Share the Love" campaign to help blood cancer patients at Rocky Mountain Cancer Center - Pueblo. Team members from Subaru, LLS and RMCC - Pueblo donated 80 warm, fuzzy blankets with care cards and messages of hope from the community. They also delivered 10 care kits to younger patients so the children could draw, do crafts and break away from hospital life. The program is a great way for LLS and Subaru to connect with local hospitals and help blood cancer patients. "It was a rewarding experience to be able to brighten the patients' day and wrap them in love by providing the Subaru blankets! The cancer journey is tough, so to lift their spirits is a wonderful feeling," LLS Sr. Campaign Director Beth Muehlethaler said.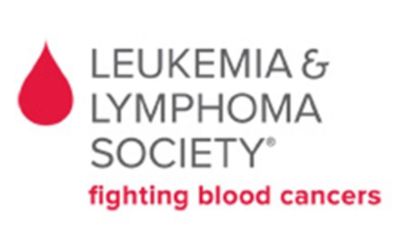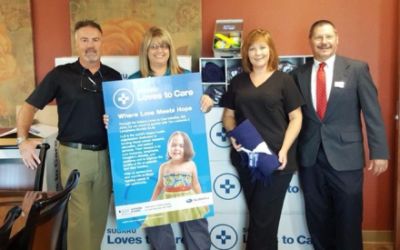 ---
Supporting Addict2Athlete - Rob A
We are humbled to support such a great local cause. A2A is a local group that supports recovering addicts of all types. They focus on erasing their addiction and replacing it with a healthly lifestyle.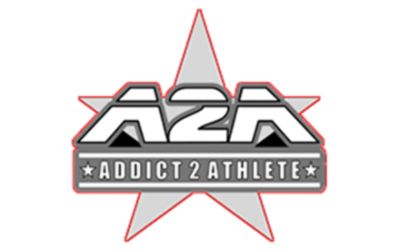 ---